Our Story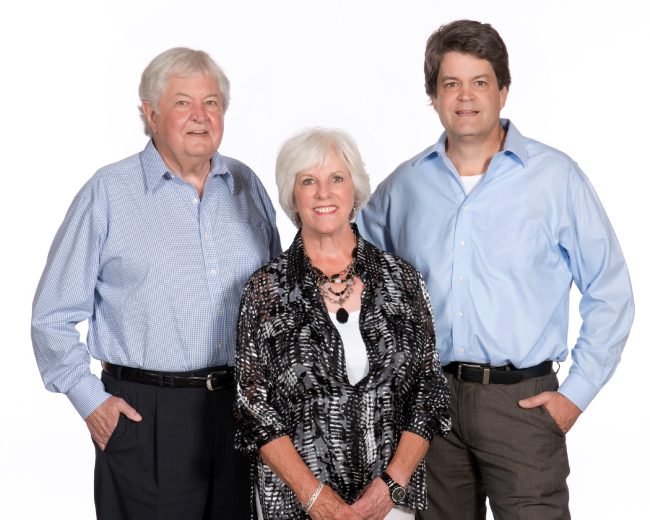 Paul Robert Inc was established in 1983 by Paul Robert Dickinson. After thirty years in retail and as a furniture representative in Florida, Paul decided to follow his dream and open his own manufacturing company. His wife Pat, a former interior designer joined him as well as their youngest son Dan. Drawing upon his experience in retailing and manufacturing he created the principles on which the company was founded. Our mission is to be a leader in design and quality while bringing style and comfort to your home. We value our employees, the earth we share and the legacy we create. After more than thirty years in business, our principles remain the same as the day we were established.

Dan Dickinson / Vice President
Paul Dickinson was in search of the perfect spot to launch his new business. Pat and Paul traveled the country in search of the best location for the factory and chose Taylorsville North Carolina in the heart of the furniture industry. They discovered the right place not in a manufacturing or industrial park, but within the walls of the old Happy Plains School. The school closed in the late sixties and served as county offices until 1983 when purchased by the Dickinson's. Paul brought his vision to life within these walls, rehabilitating the school into the home of Paul Robert.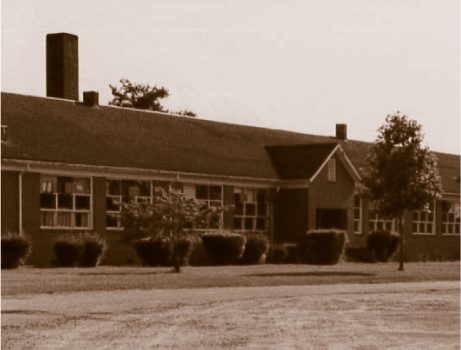 Production began in the gymnasium of the school for the first year, as new county offices were completed, and Paul Robert started shipping its first orders.  Additional space was added in 1992 and again in 2006, but the original historic school still retains the soul of Paul Robert to this day.
Paul Robert began selling promotional chairs with the corporate name Paul Robert Chair Inc. Wing chair and swivel rockers were popular in the eighties and department stores promoted different versions in a "color wheel" of velvets and textures.
Customers were so pleased with the design and quality of the promotional chairs they asked Paul Robert for unique designs in sofas.
- Revitalized Showroom in the heart of High Point -
In 1995 the Dickinson's purchased an 18,000 square foot former manufacturing building located in the heart of the High Point International Furniture Market to serve as their wholesale showroom. The historic showroom was built in 1922 as Adams Millis Hosiery, one of the largest hosiery mills in the world. Hosiery manufacturing was a core industry in High Point and remained strong until the early-90's. The hosiery company was sold to Sara Lee then closed as off shore manufacturing, with the lure of lower wages, became popular. Hosiery manufacturing in High Point died and buildings became vacant, as jobs moved to other countries.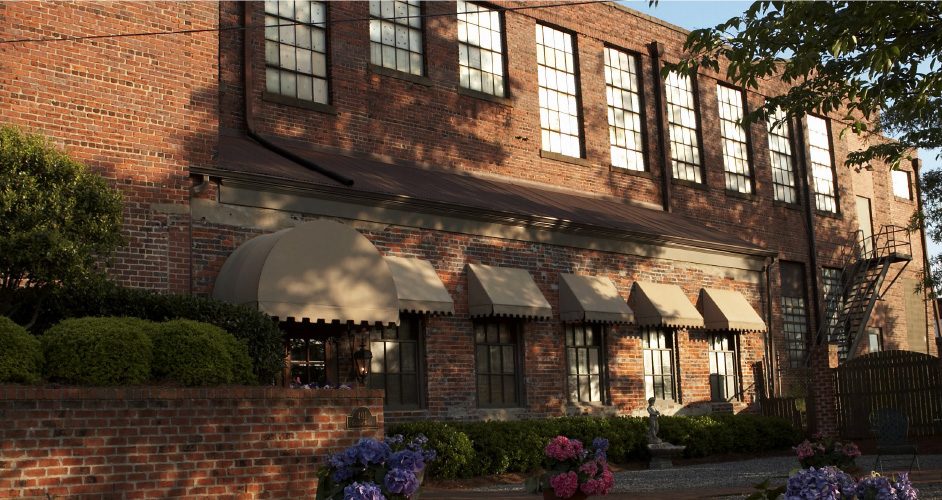 Paul visited several sites to select a free-standing showroom, since leasing inside the huge showroom buildings to "follow the crowd" did not appeal to him. When he saw the wood beam construction and twenty-foot ceilings of the 1920's building he knew he found what he was looking for. Restoration took almost one and a half years and was completed just in time for the April 1997 High Point Exhibition. The restoration captured the charm of the original structure and remains one of the few truly historic showrooms in High Point.
Paul Robert is family owned and proudly produces all our furniture in the USA. Our handcrafted furniture is made using the finest materials and production procedures available.
We employ local artisans with a passion to create quality furniture. Each unique piece is made with care, one at a time by our talented employees. Quality is integrated into each step of production, with each employee contributing to the quality of the final product. When you buy American made you impact the lives of those involved in all aspects of production. Not only do you impact the lives of our employees, but also those involved at our supplier partners when purchasing American made products.
- Living the Green Life -
Paul Robert is dedicated to green manufacturing practices, with the goal of lessening our impact on the earth we share. We recently partnered with Duke Energy investing over $100,000 in replacing all our outdated fluorescent fixtures to energy saving LED lighting. The new LED lighting will last longer and reduce energy consumption by more than 65%. We recycle all our paper, cardboard and plastic waste. One unique local company we partnered with converts wood from our pallets into different products or grinds into gardening mulch. We use heated air from our fabric cutting process to help warm part of our factory. Engineered woods are used in most frame parts instead of solid woods. Out dated solid wood construction using dowel pin joints present quality issues where natural knots and imperfections create weak points and uses about half of the tree. Engineered wood with mortis and tenon joints is more consistent and uses almost all the tree. Foam in seating is comprised of 20% soy-based chemicals and all backs and pillows are blended with natural feathers, both renewable materials. All our leather scraps are used in multiple ways, including in many of our unique "patched" items. Paul Robert is committed to using the most advanced technology and efficient production processes to eliminate waste and improve quality.
- Giving back to the community -
Paul Robert believes in giving back to our community. Over the years Paul Robert has donated furniture to flood victims, sent pillows to Marines serving in Afghanistan, bought toys and clothes for underprivileged children, granted Christmas wishes to orphaned children and sponsored youth sports teams. Investing in our local community and helping others is who we are.
We'd love the opportunity to partner with you and help give your clients the option of choosing Paul Robert furniture. Opening an account is easy with our friendly and professional staff always ready to help.